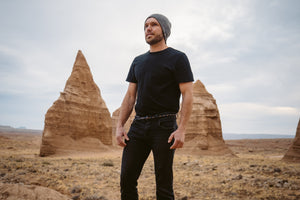 Comfortable, Functional, Minimal
Why are lizard tail belts so comfortable?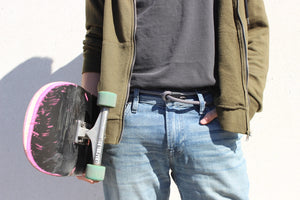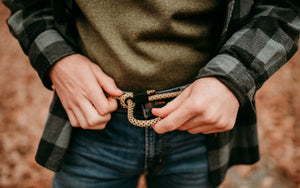 Made With High Quality Materials
We use 100% nylon rope that climbers rely on to get them to climb mountains and trees. Our Rope has a test of 3200 lbf.
The plastic buckle is a custom piece that we make, so there's no metal or moving parts required to fasten the belt. Our buckle can hold up to approx. 100 lbf.
Be comfortable all day long, no matter where you are or what you're doing. Our belts are made for everyone, but especially loved by:
⭐⭐⭐⭐⭐

Great belt. Comfortable, no digging and stays tight. I'm never buying a leather belt again.
⭐⭐⭐⭐⭐

No holes. No Buckle. Just the basics: something to hold up my britches. Works just like it should, too. 5 stars. At 52 years old, I finally found the belt I always wanted. So i bought 2.
⭐⭐⭐⭐⭐

Love the belt and love the customer service. I would recommend this company for sure